Pricing That Scales
---
Simple, straightforward pricing.
Pricing based on number of Agents, starting at tier 1 (1 - 10 Agents)
---
*Setup fees are one-time only and based on the number of agents in your brokerage.
For more information about pricing contact sales
---
Our Rock-Solid 100% Money-Back Guarantee
---
Get confident on our platform in 30 days or less. In the extremely unlikely event we can't help you onboard and streamline your operations in 3 months, we'll refund every cent you've invested with us to get you set up – no questions asked...
· Sophisticated commission plans
· Detailed, Audit proof accounting, and subledger management
· Team management and reporting Transaction management & accounting integrations
See itemized features below!
---
We do the heavy lifting to migrate your setup data from your previous platform. *Setup fees are one time only and include setup data migration, integration set up/training, unlimited setup & training webinars for your team, access to our knowledge base, and up to 4 one on one meetings with our experts.
Your monthly licensing fee includes technical support available by live chat, email, and a live answered 800 number from 9:00AM to 9:00PM EST.
Income Pipeline Management
Forecast cash flow for your office. Project income from fees, project commissions, ends & sales volume.
Create Flexible Fee Plans
Automatically calculate and apply Agent & Team fees. Customize caps per agent to roll over on anniversary date, or calendar year.
Deeply Integrated Accounting
Loft47 auto-generates all deal accounting entries to Xero and QuickBooks Online. Loft manages deposits, bank transfers & commission payouts to keep your brokerage in compliance.
Transaction Management Integrations
Using integrations with dotloop, DocuSign Rooms or SkySlope provides keyless data processing. Loft built integrations are reliable, fast & eliminate any need for duplicate data entry.
Deposits and Subledger Tracking
By deal Trust and Commission account balance tracking. Utilize our Subledger report, balance your bank and liability accounts to ensure you're always in compliance.
Payment Integrations
Accounting integrations with Xero and QBO (coming soon!) offer a variety of time saving integrations to get your Agents paid quickly and digitally including Routable, Veem, Bill.com and more.
Share Anything
Use branded & customizable templates to generate commission disbursement instructions. Send and attach information & documents from any deal.
Communications & Approvals
Communicate directly with agents, admins, and Brokers from within any deal. Configure notifications to stay up to speed. Review & Approval workflows are available on each deal.
Agent Profiles & Financials
Store Agent info such as start date, address, birthday, commission plans, & more. Agents self-serve their 1099 / T4As, commission payout details, YTD info & future income projections
Real Estate Reporting
All reporting is filter based & exportable. Reports can be generated for any date range, based on Closed or Pending transactions, based on Agent, Teams, Offices or across the Brokerage as a whole.
Unlimited Offices and Users
Add as many offices, staff, consultants, auditors and vendors as you need to help you manage your Brokerage, for no additional fees.
Track & Collect Agent A/R
Loft displays each Agent's current A/R balance from Xero / QBO. Deduct outstanding A/R balance from commissions while paying out the deals.
Prepare and Report Agent Taxes
Generate 1099/T4A information and publish them to the Agent's self serve portal. File for both Agents and vendors using our 1099 tax portal partnership site.
Customize Task & Document Lists
Create your own checklists and task requirements for listings and deals and keep your documents and work flow well organized within your deal and listing modules.
Store Transaction Documents
Keep all your deals and listings documents in app with unlimited document storage for deals & listings. No more paper filing, no more lost documents!
Training, Support, and Setup
We do the heavy lifting, assisting with setup data migration, integrations, up to 4 one-on-one training meetings. Ongoing weekly webinars and self paced learning courses. Ongoing technical support is unlimited, provided via in-app chat.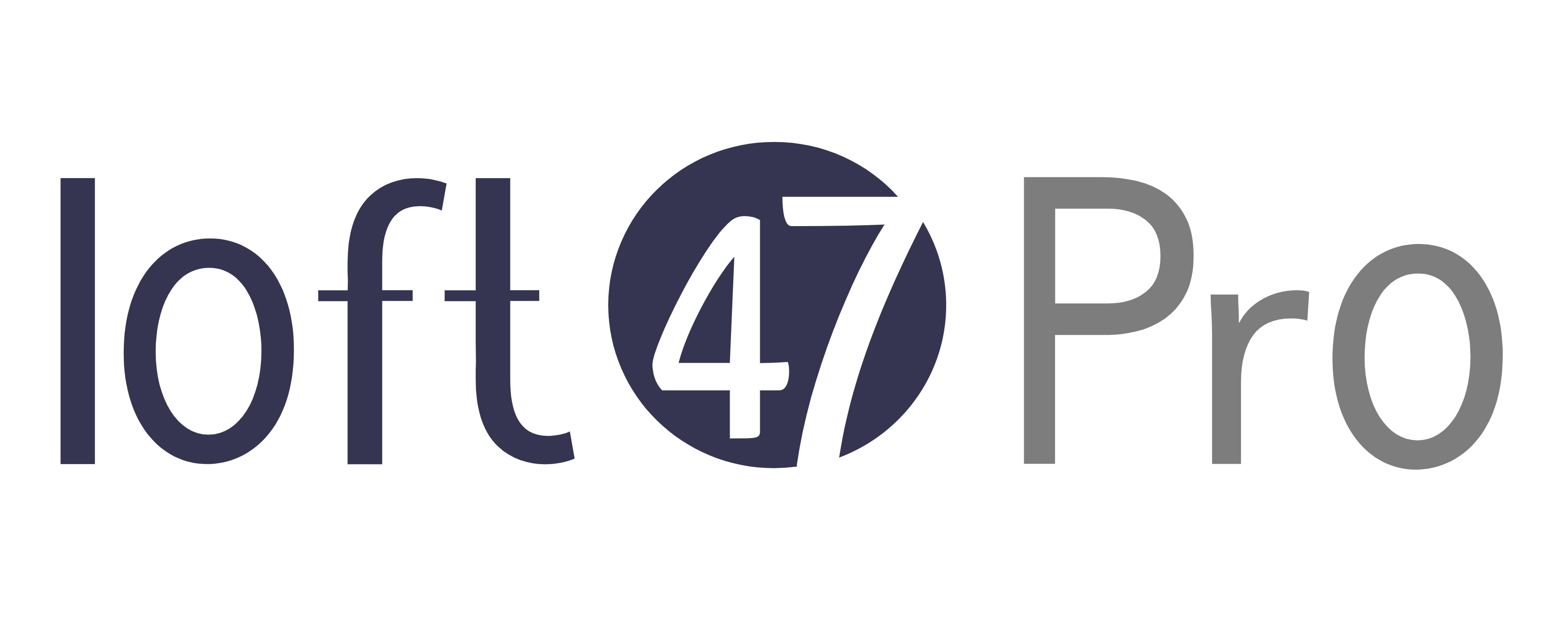 Loft47 Pro is now free for plans that have 20 agents or more - simply pay your one-time $300 setup fee to access the Loft47 Pro suite!
---
---
Would Our Clients Recommend us?
ABSOLUTELY!
Listen to what our clients have to say about our software.